Children's Bedroom Blinds
Prices start from only £99
Locally made, expertly fitted and guaranteed...
Your child's bedroom is likely to be a bright and colourful room, which they use to sleep and play. Children's bedroom blinds, much like the decor, should be fun and vibrant, safe, and keep out bright light. Here at Blind Technique, we have a new collection of children's blinds to choose from, with styles perfect for bedrooms, nurseries and playrooms. We know how quickly children grow out of their rooms, but our character blinds are likely to stay as a focal point for years to come.
Fun character blinds
In association with Louvolite and Disney, Starwars™ & Marvel, our new collection of fun character blinds are, like all of our blinds, child-safe as standard. Here at Blind Technique, we take the safety of our customers very seriously. All our blinds come with limitations on cord and chain length, and feature safety devices to prevent cords or chains from creating a dangerous loop.
Bring your children's favourite characters to life with our new collection of fun character blinds, whether you choose a Disney Princess fabric, Spiderman or even Starwars™.
We have a great new range of fabrics that are perfect for childrens bedrooms, in association with Louvolite and Disney, Starwars™ & Marvel.
Child safe
After a lot of work, it is now illegal to professionally install or supply internal window blinds which do not comply with the child safety requirements of BS EN 13120:2009+A1:2014. Here at Blind Technique, we take responsibility for our customers' safety very seriously. There have been far too many tragic accidents involving young children and blind cords, so these new laws, alongside public awareness, aim to prevent any further injuries or fatalities. This has now been adopted across EU member states and will, hopefully, follow suit worldwide.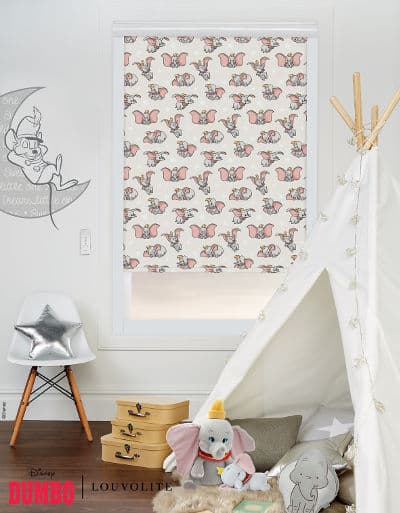 So, what does this mean for Blind Technique?
The installation of safe blinds to all homes, regardless of whether babies or children are present or not
Limitations on cord and chain lengths
Safety devices for preventing any cords or chains from creating a hazardous loop
Safety warnings and instructions
All of our products at Blind Technique fall into categories regarding their safety:
Products which are inherently safe - our products which fit into this category are: tensioned pleated blinds, spring-controlled roller blinds, wand-operated vertical blinds, Velux and Skylight blinds, perfect-fit roller and pleated blinds, INTU blinds, motorised products, crank-operated blinds, plantation shutters and awnings. This is quite a comprehensive list and none of these products have cords which can form a hazardous loop.
Inbuilt Safety Systems - examples of these are chain connectors that will pull apart when a certain force is applied and therefore prevents a loop from being formed. There are still restrictions on the chain and cord length and the minimum distance from the floor. Click below to see examples of these devices.
Separate Safety Devices - these are separately installed cord/chain tensioners of cleats which keep unsafe looped safe and away from children. These devices are also shown via the link below and can normally be retrofitted to existing blinds in order to make them safe.
Click here to see examples of child safety devices

The Royal Society for the Prevention of Accidents (ROSPA) recommends that "pull cords on blinds should be kept short and kept out of reach of children."
The following are recommended:
Install blinds that do not have a cord, particularly in a child's bedroom
Do not place a child's cot, bed, playpen or highchair near a window
Pull cords on curtains and blinds should be kept short and kept out of reach
Tie up the cords or use one of the many cleats, cord tidies, clips or ties that are available
Do not hang toys or objects that could be a hazard on the cot or bed
Do not have chain style cords in infants nurseries and childrens' bedrooms
Don't hang drawstring bags where a small child could get their head through the loop of the drawstring
Follow this link for more information - ROSPA Blind Cords Campaign
Tragically, fatalities still occur in the UK and worldwide every year. When speaking to us about your childrens' bedroom blinds, or any other blinds in your home, we are more than happy to give you all the information and help that you require - just ask us!