Why should I consider security shutters?
Half of all burglaries occur when there are people at home
Burglaries in the UK have risen by as much as 30%*
Our security plantation shutters prevent intruders, protecting yourself and your loved ones
A third of intruders gain access into homes through rear windows
Safe and secure, our security shutters look the same as our faux wood and wooden plantation shutters
Contact us today for a FREE home consultation!
Features and benefits
Our state of the art security plantation shutters are elegant yet tough. If you are looking to add some extra security features to your home, then invest in security with style in the form of our shutters. Operated with strong key operated locks, our security shutters are secured both at the top and bottom, with the added option of having locks installed at both sides. These blinds can be installed either internally or externally and come with powder coated aluminium, which makes them easy to clean, durable and corrosion resistant.
Elegant yet tough
Security with style - Strong key operated locks
Hidden tilt rod option for a modern look
Durable locks - secured top and bottom, option of key locks both sides
Powder coated aluminium - Durable, corrosion resistant, easy to clean
Install either internally or externally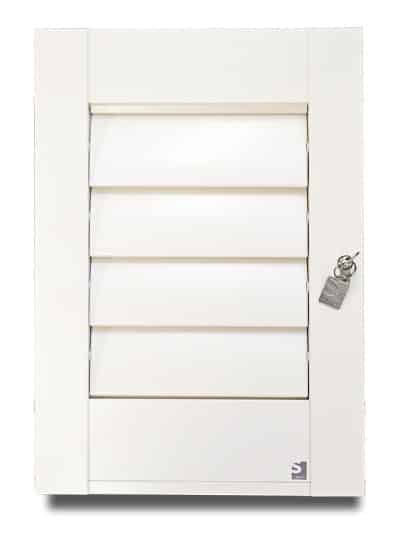 Is my property at risk?
The following factors may increase the risk of your home:
It's your second home
You're often away for business or on holiday
It's an isolated property in a rural location
It's a basement or ground floor flat
You've got single pane glass windows
You keep expensive or valuable possessions in the home
Should any of the above apply to you, then your home is vulnerable. However, there's no need to panic. There are plenty of great security products on the market that will help make your property more secure, including our excellent security shutters. Read our blog which has a first-hand account of burglary, with links to some great tips and ideas from Neighbourhood Watch and the Police about keeping your home safe.
If you're interested in finding out more, then please get in touch with a member of our team. Alternatively, if you choose to visit us at our showroom in Eastcote, Middlesex (NW London)for more information we will have on hand examples and swatches of all the options to assist you in your decision.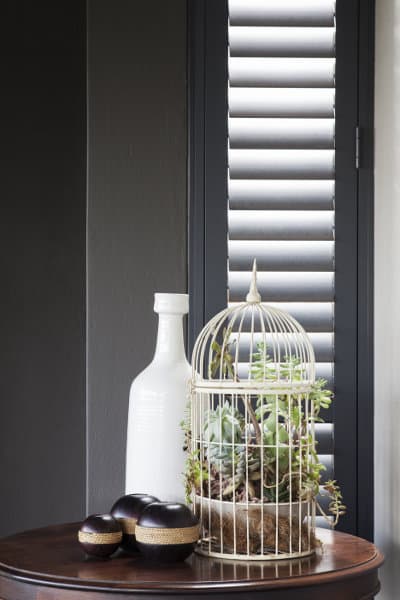 Why choose blind technique?
Your security plantation shutters will give you many years of enjoyment and protection, add value to your property and increase security. Alongside this, they will create an iconic design feature in your home. Our security shutters are crafted in a state of the art production facility, using advanced engineering processes to meet all your security expectations. This ensures that you will receive a high-quality product and first class installation. Lastly, each shutter undergoes a rigorous final quality inspection.