Plantation Shutters – Styles
Plantation shutters are both popular and versatile offering control of light and privacy. Depending on personal taste and the window these interior wooden shutters are going to be fitted into, we offer a range of shutter styles to meet the needs of each and every customer. As each shutter is bespoke manufactured to your exacting requirements, the options are endless. Below are some examples of the most popular plantation shutter styles for your information.
Full height shutters
Full height shutters are the most popular style of plantation shutters with a choice of slat widths, control options, opening possibilities, fittings and finishes. Optional mid-rail to match in with your window beams. Whatever your style of window, doorway or partition we will be able to advise you on the best shutter options and help you arrive at the right choice.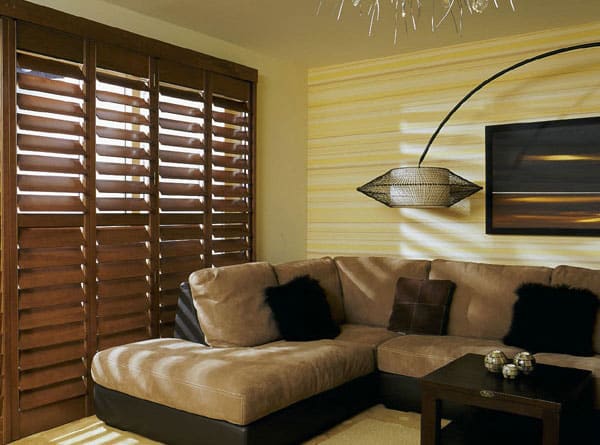 Solid panel wooden shutters
Solid Panel Wooden Shutters are a timeless and classic choice of shutter that is particularly popular for patio and French doors; adding perceived security and ultimate blackout. Available in 3 different styles including shaker style - functional, simple and unornamented, with clean, elegant lines.
Tier on tier shutters
Tier on tier shutters are independently operated panels top and bottom give greater control of the light, the view or provide you with privacy. Precision made to the millimetre, these shutters can be designed to line up with horizontal and vertical glazing bars to complement your window style. The bottom shutter panel can be solid.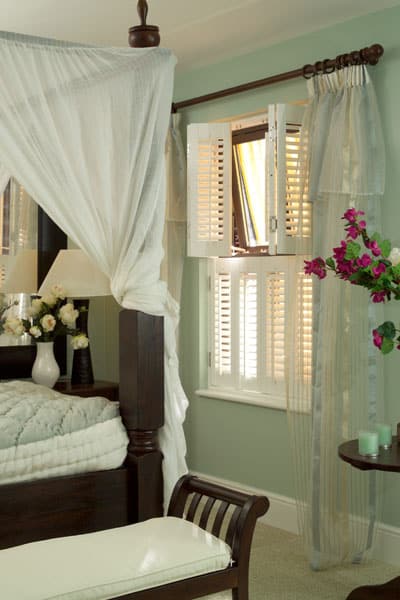 Is my property at risk?
The following factors may increase the risk of your home:
It's your second home
You're often away for business or on holiday
It's an isolated property in a rural location
It's a basement or ground floor flat
You've got single pane glass windows
You keep expensive or valuable possessions in the home
Should any of the above apply to you, then your home is vulnerable. However, there's no need to panic. There are plenty of great security products on the market that will help make your property more secure, including our excellent security shutters. Read our blog which has a first-hand account of burglary, with links to some great tips and ideas from Neighbourhood Watch and the Police about keeping your home safe.
If you're interested in finding out more, then please get in touch with a member of our team. Alternatively, if you choose to visit us at our showroom in Eastcote, Middlesex (NW London)for more information we will have on hand examples and swatches of all the options to assist you in your decision.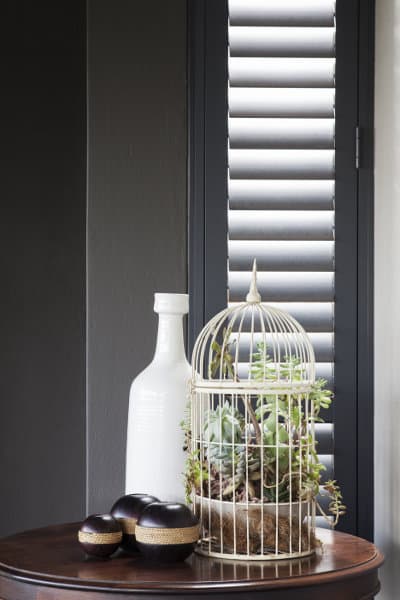 Why choose blind technique?
Your security plantation shutters will give you many years of enjoyment and protection, add value to your property and increase security. Alongside this, they will create an iconic design feature in your home. Our security shutters are crafted in a state of the art production facility, using advanced engineering processes to meet all your security expectations. This ensures that you will receive a high-quality product and first class installation. Lastly, each shutter undergoes a rigorous final quality inspection.
Read more