Plantation Shutters – Styles
Plantation shutters are both popular and versatile offering control of light and privacy. Depending on personal taste and the window these interior wooden shutters are going to be fitted into, we offer a range of shutter styles to meet the needs of each and every customer. As each shutter is bespoke manufactured to your exacting requirements, the options are endless. Below are some examples of the most popular plantation shutter styles for your information.
Full height shutters
Full height shutters are the most popular style of plantation shutters with a choice of slat widths, control options, opening possibilities, fittings and finishes. Optional mid-rail to match in with your window beams. Whatever your style of window, doorway or partition we will be able to advise you on the best shutter options and help you arrive at the right choice.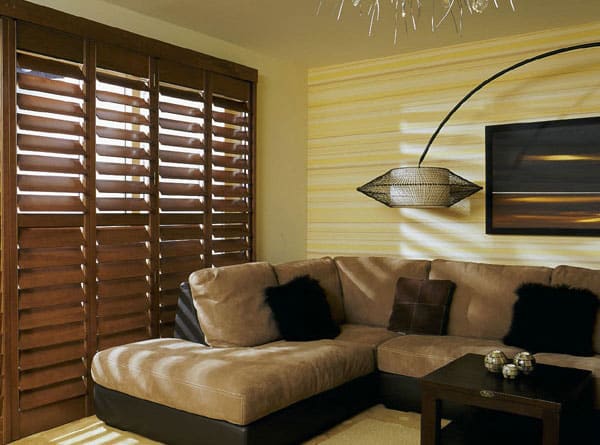 Solid panel wooden shutters
Solid Panel Wooden Shutters are a timeless and classic choice of shutter that is particularly popular for patio and French doors; adding perceived security and ultimate blackout. Available in 3 different styles including shaker style - functional, simple and unornamented, with clean, elegant lines.
Tier on tier shutters
Tier on tier shutters are independently operated panels top and bottom give greater control of the light, the view or provide you with privacy. Precision made to the millimetre, these shutters can be designed to line up with horizontal and vertical glazing bars to complement your window style. The bottom shutter panel can be solid.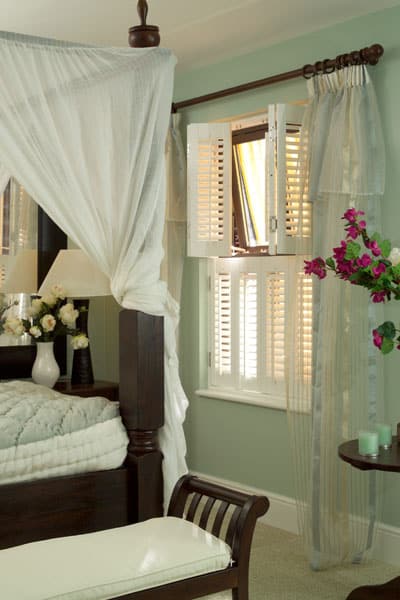 Café Style Shutters
Café style shutters are so-called as they are typically more common in public eating and drinking establishments to give privacy. There is no difference in the design or build of the shutters. The shutters do however finish around halfway up the window at a height chosen by the customer, normally in line with the beam bars in the window.
This style of window shutters can commonly be seen in domestic houses with shorter front gardens and sitting rooms at the front of the property. As there is less shutter, it can also be a cost-effective solution or be used alongside another window dressing such as a curtain or roman blinds.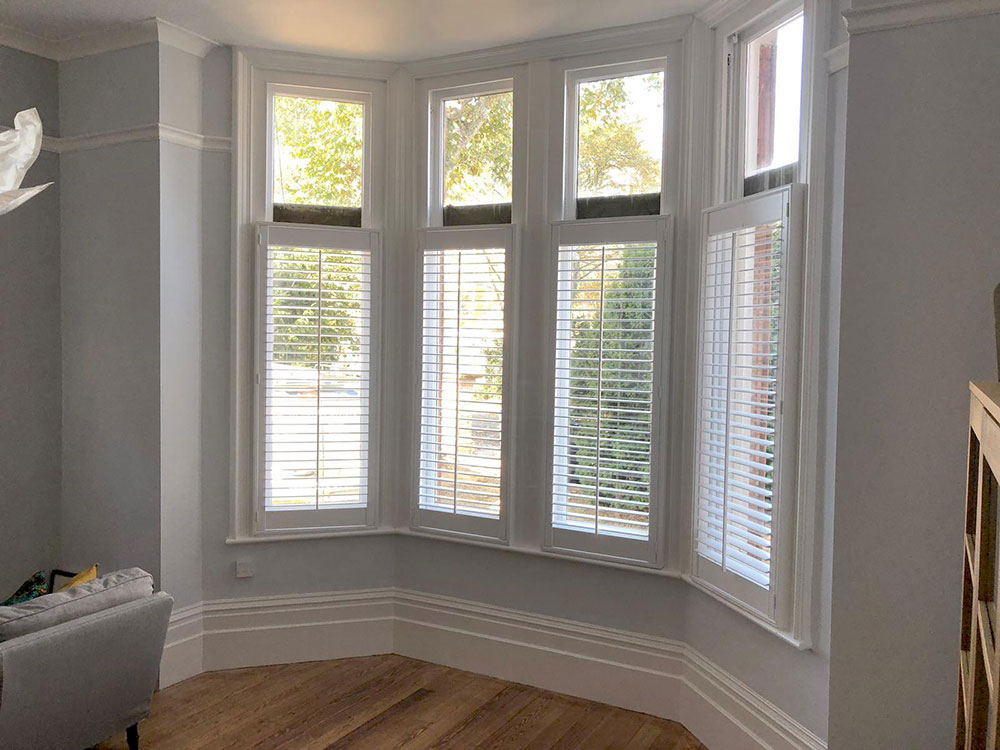 Security Shutters?
Security Shutters are a metal version of full height shutters that can be locked. From a distance, the difference in style or material will not be overtly noticeable but will give you peace of mind. Particularly relevant if you are looking to install these shutters in your second home or if you spend a lot of time out at work or away. These high-quality aluminium metal shutters give you a stylish alternative to their predecessors that are unsightly and ugly.
You can find out more information on our security shutters here. Or get in touch to chat through the options with an advisor.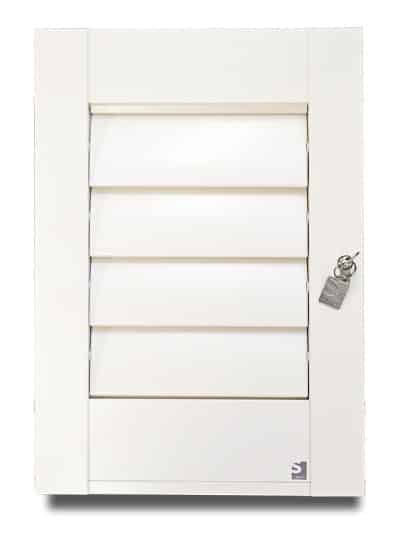 Why choose blind technique?
Your security plantation shutters will give you many years of enjoyment and protection, add value to your property and increase security. Alongside this, they will create an iconic design feature in your home. Our security shutters are crafted in a state of the art production facility, using advanced engineering processes to meet all your security expectations. This ensures that you will receive a high-quality product and first class installation. Lastly, each shutter undergoes a rigorous final quality inspection.
Read more