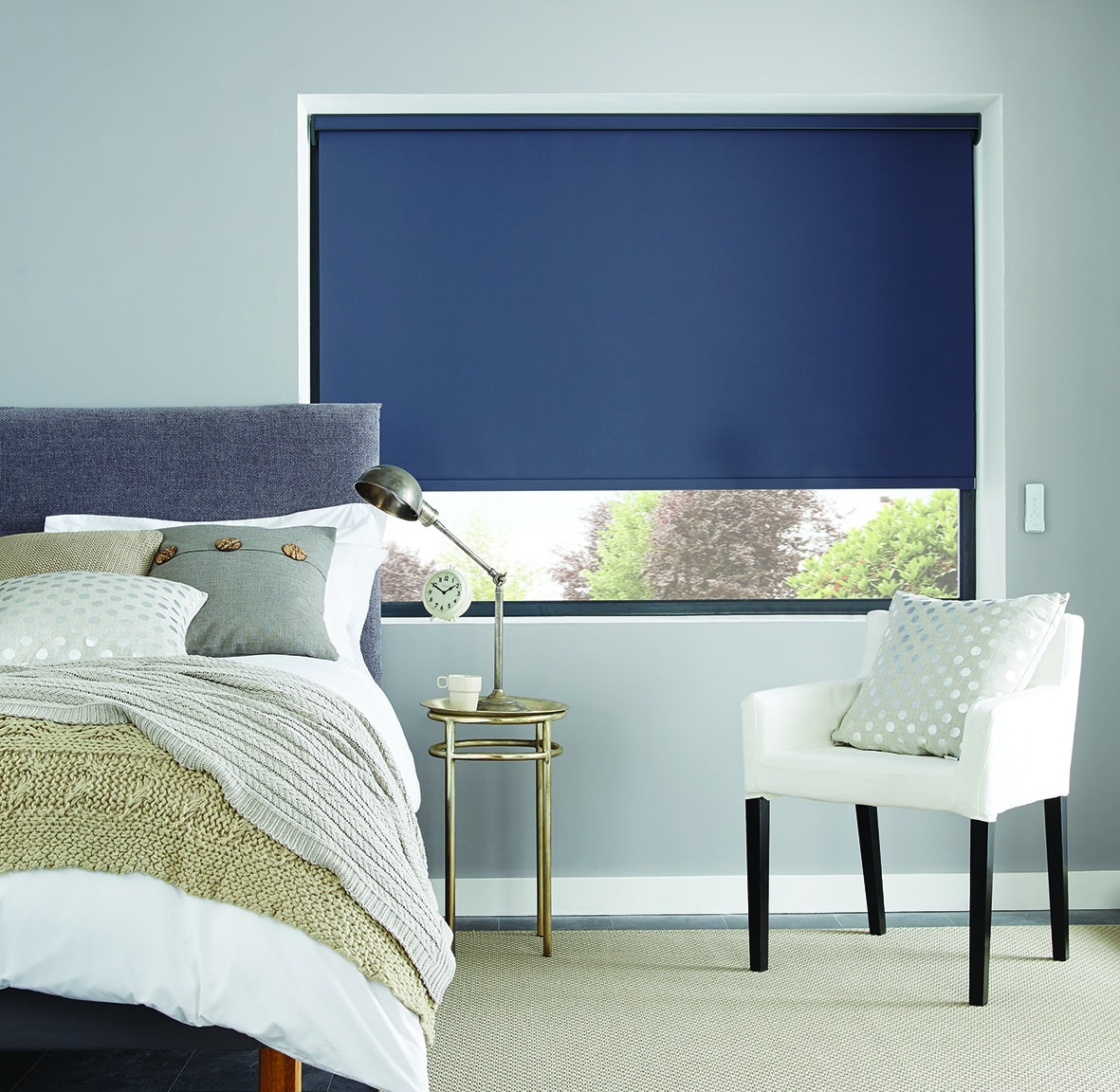 Bedroom Blinds
Blinds work wonderfully in bedrooms, as they offer a modern and effective solution to poor sleep through room darkening, whilst also offering privacy. Too much light in your bedroom can cause your sleep cycle to be interrupted, so installing blinds can significantly help to improve your ability to have a good night's sleep, especially in the summer months.
We would advise choosing room darkening blinds for your bedroom. This can be achieved by selecting a product such as a roller blind or roman blind that comes with an option for a blackout fabric or blackout lining. Roman blinds can also be made with interlining too which can help with noise reduction as well as creating a cosy atmosphere!
Kitchen Blinds
When choosing kitchen blinds, consider their proximity to your cooking area. If your blinds will be positioned in a space where splatter from cooking won't be an issue, then you have free reign when it comes to the material. The only thing to consider here would be moisture, as kitchens tend to be quite humid during cooking.
If the blinds are going to be near to where you cook, then a material that is easy to clean is essential. Faux-wood Venetian blinds are one of the best options. They are resistant to moisture and water, can easily be wiped clean and offer optimal light control and privacy. Choosing a darker colour would be advised if splattering is a risk, although faux-wood Venetian blinds are largely stain-resistant if wiped clean straight after cooking.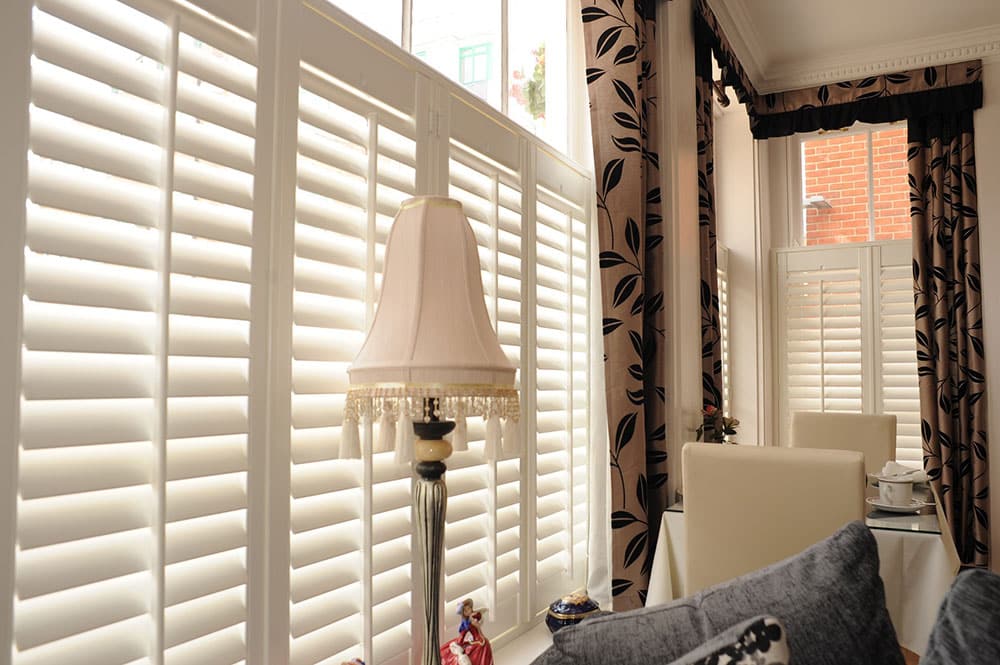 Living Room Blinds
When it comes to the lounge or living room, wooden shutters are perfect. They won't be exposed to much moisture, they let plenty of light in during the day without needing to fully expose the window and you can have complete privacy during the evenings. Wooden shutters are very popular and look sophisticated and fashionable which is the perfect combination for any living space. Window shutters are an investment, but they will last for years, can be tailored to almost any size or shape of window, and they are also effective in reducing heat loss. The classic and timeless design of wooden shutters will also add value to any home!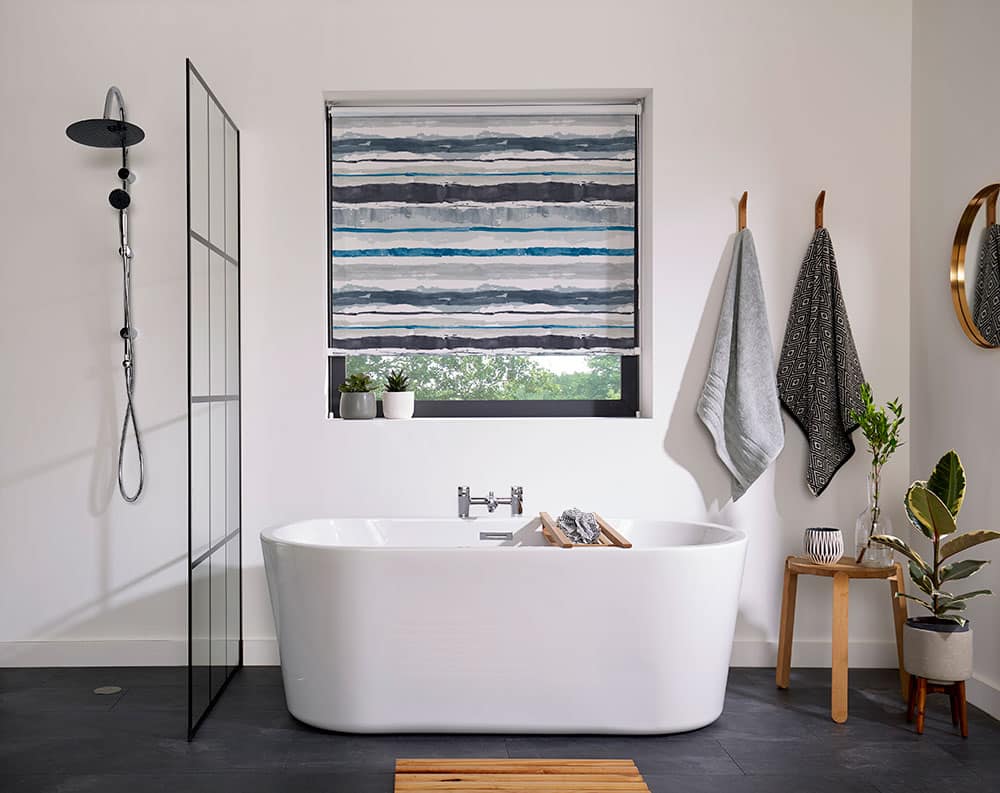 Bathroom Blinds
For your bathroom blinds, you need to choose a style that can withstand moisture and gives you privacy. Faux-wood Venetian blinds look fantastic in any bathroom, they can withstand damp environments well and they are competitive in terms of price. They are also less prone to cracking or warping compared to wooden blinds. Made using a vinyl composite, the optional faux-grain on the blinds make them look like real wood. For anyone other than an expert, telling the difference between faux-wood blinds and real wooden blinds would be a challenge!
If you want bathroom blinds that are easier to clean, we would recommend wipeable roller blinds. Like faux-wood Venetian blinds, they can withstand the moisture and heat from warm showers and they can easily be cleaned to remove any dust or dirt with either a vacuum cleaner or warm, soapy water. Either choice can be cleaned relatively easily, so don't be put off faux-wood Venetian blinds if cleaning is the only deciding factor.