Curtains are an extremely versatile window covering that has been popular for a very long time. There is an almost unlimited choice of fabrics available as well as different types of curtain design for you to choose from.
At Blind Technique we specialise in made to measure curatins and here are a few things you need to consider?
Do you want hand-finished or machine-finished curtains?
Do you know which style you want, or which styles are possible?
Pole or track? Which control option?
Do you need lining or blackout lining?
Have you decided on a fabric or have you seen something you like?
Curtains are hand crafted drapes that can be made from the huge range of fabrics that are available today. On top of the fabric choice, there are also a large number of style options and different accessories to truely customise this product. For more information you can contact us, or visit our showroom.
Curtain options...
Pick from our large range of fabrics or supply your own?
Choose either pencil pleat, pinch pleat, eyelet, wave, goblet and more
Hang and dress your curtains on a track or a pole or your choice
Manually draw your curtains, opt for a control cord, or make them remote control
Chose a lining, including blackout and interlining
Add accessories and extras?
There are many different poles, and finials or tracks that you can choose to compliment your curtains. Metal in brushed silver, old brass, nickel, to name but a few can give a more contemporary finish whereas wooden poles are more traditional and can add warmth to a room. If you don't want a pole, then a track can be discreet and also has the advantage of bending to suit bay windows and different angled windows. You can even motorise your curtains with a Glydea curtain track from Somfy motors.
Find out more...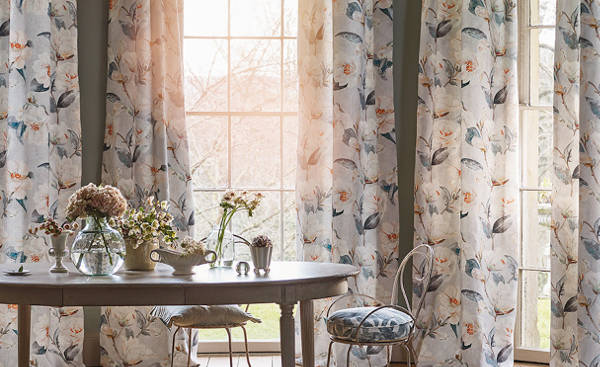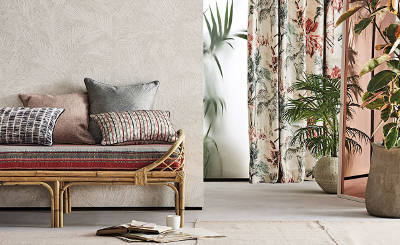 Window blinds too?
Would like a window blind instead of, or as well as, a curtain? This is something that we often do for our customers and the choice of blind is up to you. However, if you want to match the fabric with the soft fabric you have chosen for you curtains then a roman blind is the natural choice. If you want something more contrasting and simple by design, then roller blinds work very well too.
Read more