Supplier Spotlight Series – Romo Fabrics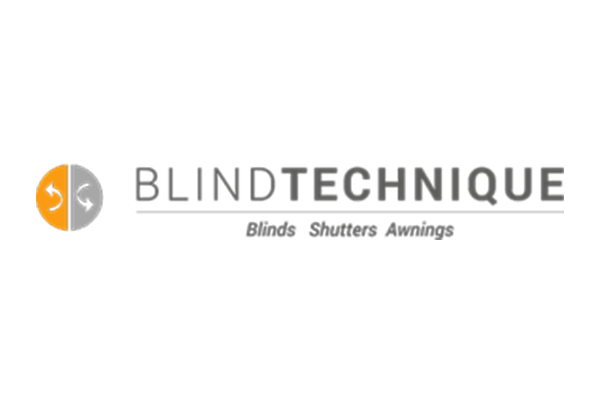 August 25, 2021
Welcome to the third of the twelve blog spotlights in this series on the suppliers we are proud to work with to serve you, our valued customers at Blind Technique! This week's blog is shining a supplier spotlight on Romo, who supply our fabric options for our curtains, sheers and voiles and is also a choice to consider when choosing fabric for Roman Blinds. We can also supply the fabric itself for you to use at home. Romo is a British company, like Blind Technique, and just like us is family run. It was founded in 1902 by Robert Mould, who gave his name to the company. Romo's head office is based in Kirkby-in-Ashfield in Nottinghamshire, in the East Midlands. Romo enjoy an international reach for their fabrics with offices located in London, Munich, Cl. Houten (The Netherlands) and Cleveland, Ohio.
Romo has built its enviable textile reputation on the creation of classic and contemporary designs and versatile plains to deliver a diverse range and style depicting a sense of timeless elegance enriched with a sophisticated colour palette. Romo as a brand benefit from both generations of industry experience and distinctive British design and flair. Just like Blind Technique with our on-site workshop, Romo utilise their in-house design studio (established since the 1980s) in order to have more control over their production process from concept to completion which has been rewarded by their continual growth and position as a market leader for both designer fabrics and also wallcoverings.
Design Director Emily Mould leads the Romo studio, the creative hub behind each fabric collection launch undertaken bi-annually via their worldwide network of designers, retailers, distributors and agents, garnering these exclusive designs international brand recognition in over 70 countries to date.
Romo currently offer a set of five brands within their portfolio, each denoted by its own unique style and character within the collections. They are:
Created with the luxury interiors market in mind, Black Edition offers a blend of sophisticated textures and innovative designs created by their weaving techniques. Inspired by couture fashion, folk embroidery and 20th Century Abstract art, all Black Edition Romo Fabrics are unique in that they look almost hand painted.
A modern and contemporary style on a range of innovative plain and high-quality fabrics. The unique colour palette which Kirkby Design specialises in is made up of neutral colours, intertwined with fun and fashionable shades.
A fun and eclectic collection, these fabrics are made using artisanal craftsmanship and contemporary couture. These naturally beautiful Romo textiles are perfect for adding a luxury touch to your home.
Villa Nova is one of the young and vibrant brands working with Romo fabrics, offering versatile and modern fabrics for affordable home style. With both distinctive and eclectic prints and fabrics, Villa
Nova takes inspiration from nature, fashion trends and art exhibitions for their designs. If you have a trend-focused palette, then you will love the Villa Nova collection.
Taking inspiration from the height of 1970s style, Romo fabrics have Zinc Textile – a brand which offers both originality and cutting-edge designs. For the ultimate in contemporary interiors, Zinc Textile's monochrome palette has accents of bright and vibrant colour, whilst also offering luxury and versatile fabrics.
By working with Romo we can offer you the benefit of our technical knowledge when we produce your made to measure and hand-crafted curtains together with a comprehensive choice of fabrics to perfectly complement the ease of operation which we have created. We know that textiles are tactile so you need to feel confident you have chosen the best look, feel and construction of your curtains as they deliver either a bold statement or an accent of subtlety to the new or current design scheme you are passionately developing at home.
Know that when you contact us to make a free and no-obligation Surveying Home Appointment with one of our friendly and professional sales advisors, you can view all the fabric samples we have to offer in the comfort of your own home. You can also take advantage of fabric sample services which many of our suppliers offer so you can receive your own set of swatches which can be sent to you, free of charge.
Remember we are here at Blind Technique to help – call 0208 866 6088 or emailinfo@blindtechnique.co.uk
Happy Home Design Everyone!
The Blind Technique Team