Supplier Spotlight Series – Eclipse Fabrics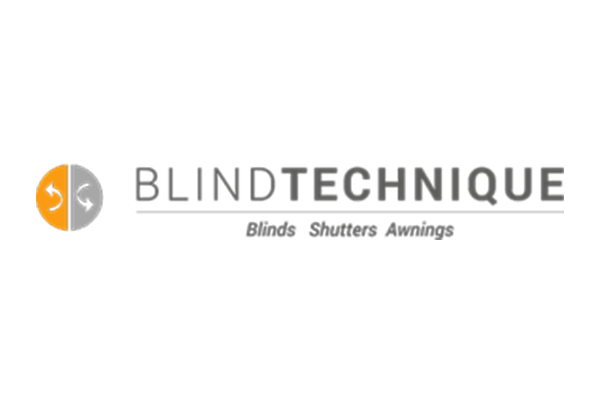 August 18, 2021
Welcome to the second of the twelve blog spotlights in this series on the suppliers we are proud to work with to serve you, our valued customers at Blind Technique! This week's blog is shining a supplier spotlight on Eclipse, one of our valued fabric suppliers from which our customers can choose the style and colour they need for their custom roof and window blinds for the conservatory. Eclipse's core offer to market is the supply of quality fabrics, slat and systems to the UK window blinds industry.
Eclipse is based in Inchinnan, near Glasgow on a 14-acre site which encompasses offices, a design and development department, a finishing plant, warehousing and distribution. Just like Blind Technique's Eastcote location comprising our office, workshop and showroom site; Eclipse enjoy a high degree of control over their production process so they know their products and services from an expert aesthetic and technical perspective, as we all work together within the supply chain to select and deliver the fabric you are really looking for within your home. Eclipse have over 45 years professional experience within the UK window blinds industry and as part of the Hunter Douglas group of companies, who are the largest window blind company in the world, enjoy an international reach of their products and services with distribution established in over 40 different countries.
Eclipse offers over 100 colours and styles from which to choose, in a beautiful range of 20mm pleated fabrics designed mainly for your conservatory. Eclipse includes high performance fabrics within their collection such as blackout, flame retardant, ones with reflective coatings and others which are wipe clean for easier care and maintenance, once installed. With over 90 choices, split into three shading categories: Standard Shading, Dim-Out and Black-Out, these fabrics have specific levels of solar protection, heat control and deliver energy saving added value. To find out more about a specific colour or style which you are interested in, why not contact us to make a Surveying Home Appointment when one of our professional sales advisors can visit your home accompanied by all the Eclipse fabric sample books you may like to view.
For example, the entry level fabric is called Novoshade with a set of different colour choices to hand, plus you can choose this range in the ASC category – Active Solar Control – which offers light and heat controlling properties within the fabric. ASC is actually a pearlised coating present on the reverse of the fabric; delivering reduced heat build-up during the summer months and helping to save energy during the winter season. Eclipse also provide a transparent and semi-transparent range to offer style and home design benefits without comprising desired light levels, although this fabric choice is not currently suitable for use in conservatories experiencing a temperature issue. Jacquards are also a popular choice with imitation crush and real crush options available plus there is a cellular design delivering optimum solar properties which can be installed discreetly.
Just like Blind Technique who manufacture all our Conservatory Blinds on a hand-made basis here in the UK, Eclipse also demonstrate a commitment to a proportion of their fabric manufacture being completely made in the UK – over 60%, in fact. Eclipse also shows, just like Blind Technique, a professional dedication to delivering innovation wherever possible within the custom blinds industry. Mr. John Pink, Director and Owner of Blind Technique, has worked extensively on the development of pleated fabric machinery for conservatory blinds in the UK offering a wealth of knowledge and valuable expertise. He also worked with Oxford Brookes University on the development and testing for two of the best Conservatory Blinds Fabrics available within the industry – Energy Saver and Reflektions. Eclipse, by way of one of its key core assets of an in-house and highly trained Design and Development team, lead the industry forward into the future with the creation of new components, systems and unique products not simply brought to the UK market but now leading it such as the Intu, Senses and Powershade brands within its consistently impressive product and service portfolio.
By leveraging a high quality and efficient supply chain offering our customers the best possible choice of fabrics, Blind Technique has come to enjoy a tangible synergy of aesthetic and technical expertise from all our suppliers, including Eclipse. These well-established commercial relationships can only benefit your own customer journey with us, at each stage of your custom blinds design process, as your new purchases become a natural and soon integral part of the home design of your choice. Blind Technique are delighted to offer everything from subtle to statement options in colour, style, aesthetic appeal, technical performance and operational ease for you and your family to enjoy, at home, for years to come.