Spotlight Series – Venetian Blinds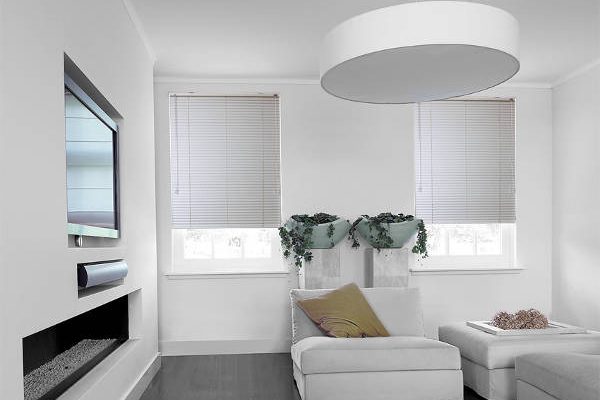 February 25, 2021
Welcome to the sixth of twelve product spotlight pieces to be published here on our blog!
Today the spotlight falls quite naturally on one of our most flexible, versatile and aesthetically pleasing window covering solutions, available here at Blind Technique. I am, of course, talking about Venetian Blinds. When I talk about aesthetically pleasing in terms of Venetian Blinds I am thinking of the modern yet somehow still traditional theme – clean horizontal lines presented in your bespoke blinds for a statement finish to welcome you home every day.
Did you know that the Venetian Blinds we offer here at Blind Technique are available in wood, faux-wood and metal and come in over 100 colours? Did you know we also make our Venetian Blinds on a made to measure basis? Ensuring a perfect fit for our customers' homes, each and every time they are purchased from us. Did you also know that the size of Venetian Blind slats vary but we would suggest the bigger the window the bigger the slat you choose to optimise the overall interior design impact.
Features of Venetian Blinds
– The Venetian Blind can be integrated as a Perfect-Fit blind – so you can create your new home office in style, effortlessly
– A modern window dressing positioned to dress a smart office or conference room for example; within a large kitchen diner area, they work well too.
– The design of the Venetian Blind is light filtering so it is purpose-built to reduce solar glare and offer a high standard of privacy for the home-owner.
– The Venetian blind is also easy to operate with a choice of slats and control options available, where we can help you decide on the best choice for you at Blind Technique
Benefits of Venetian Blinds
The tilt function of the Venetian Blinds ensures that you can easily filter and so minimise the direct solar glare entering your chosen space
This functionality makes it as perfect choice for your home office or study – as it is purpose-built to divert direct light away from your computer screens for example.
The very nature of the robust and indeed waterproof aluminium slats also make this specific window dressing a perfect choice for kitchens and bathrooms alike.
In terms of further product integration – you can choose Venetian blinds as a Perfect-Fit or INTU blind.
FAQ's for Venetian Blinds
1. What is the difference between wood and faux wood? – Wood is a natural product which means that it will react to the environment and is therefore not best suited to very humid or wet spaces such as bathrooms and Kitchens. Faux-wood is not real wood and is manmade, it is a composite material and therefore better in kitchens and bathrooms. Some also have a wood grain effect such that from a distance you wouldn't notice the difference.
2. What slat sizes are available? – The horizontal slats available depend on the range; wood, faux wood, metal, and dependant on the range the widths are usually one of the following 15mm, 25mm, 35mm, 50mm, 63mm. Typically the wood and faux-wood Venetian Blinds have wider slat options.
3. Are the slats easy to operate? – The slats are light and easy to tilt using either a control rod that you twist or 2 pull cords that you use to tilt in each direction. Opening and closing – raising and lowering – Venetian blinds can be quite heavy particularly the wood range, and so require a very good fixing and for larger blinds, some strength to open.
4. Do they block the light well? – Not really, there is light ingestion between each slat, around edges and also where the holes where the operating cords run. Saying this, the actual slats do not allow light through so depending on your personal requirements they allow sufficient privacy and possibly good enough dimout for bedrooms.
5. How do you clean them? – The very nature of the construction and manufacture of this type of bespoke blind means that the horizontal slats may accumulate dust and light debris over a considerable time in use in the home. We offer a dedicated page on cleaning blinds here.
6. What is the stack height when the blind is open? – This depends on the type of Venetian blinds, there is less stack on the aluminium version and more on the wood due to the slat thickness. For larger drops, the stack can be quite significant and more than other blinds such as Roller Blinds.
Next Steps on your Happy Home Design Journey with Blind Technique
The full range of slats and options, as well as some display Venetian blinds are available in our showroom.
If you would prefer a venetian blinds consultation at home with the samples and options then we will be happy to arrange an appointment for you.
All appointments are FREE with no obligation. All of our team have the latest iPads so that we can instantly prepare you a quotation that is easy to read and understand, and even e-mail it to you there and then.