Spotlight Series – Roller Blinds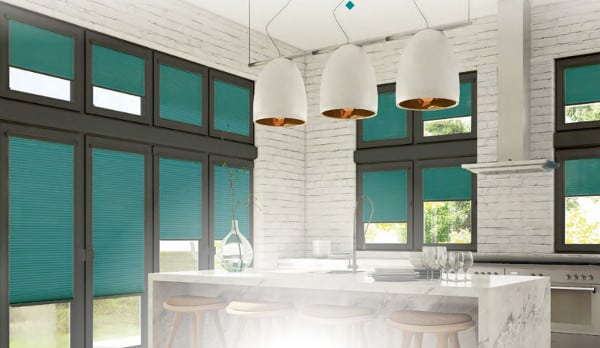 January 13, 2021
Welcome to the first of twelve product spotlight pieces to be published here on our blog!
Let me outline for you step by step the features of Roller Blinds, the benefits they offer you – our valued customers – plus provide the answers to your frequently asked questions (FAQ's) whenever a Blind Technique Team member attends your home for sales, survey or installation appointments.
Don't worry – there are no Lockdown 3.0 home schooling assignments looming for you to do after you read this! It is just designed to offer you information and to act as a handy guide if you choose Roller Blinds as the custom-made product or bespoke blinds to be right for you and your home.
Here are a few things you may wish to consider when choosing the right bespoke blinds for you. Once you know your initial wishes, contact us.
Your home and style
Your current interior design plans – are you re-decorating or looking to match an existing scheme?
The rooms where you need them
The purpose you need them to serve
What would you like to achieve with your purchase?
What is the most important aspect for you?
As ever, Blind Technique is here to help.
Features – Roller Blinds
Simple operation
Understated design
Suitable for both homes and commercial premises
Versatile control options – manual and motorised
Comprehensive range of fabric patterns and designs
Ultimate functional blind
Technically advanced fabric available – high specification screen fabric, blackout fabric
Hardware coordination available as an option
Customisable finish to installation – with a pelmet, cassette or without, the choice is yours
Benefits – Roller Blinds
This custom-made product offers both a neat, practical and stylish solution to dressing a small window
Ideal pairing companion to custom-made curtains to create The Layered Window look – for some design inspiration please view our fabric sample gallery
Can be easily motorised with either battery or mains powered options which can be individually remote controlled or connected to a home automation system
Work very well in modern open plan spaces for example with a light filtering screen fabric in front of bi-fold doors
Can be recessed and hidden away or ordered with a neat matching pelmet to hide the roller and mechanism for a cleaner look
FAQ's – Roller Blinds
1. What is a pelmet?
There is the option to purchase a pelmet with your bespoke blinds as it frames the blinds well, hiding the fabric and contributes to a smoother installation experience for both the team and for you. There is also a design benefit in the fact that if you have a large bay window for example or a window bank featuring patio doors you can have several blinds within the same pelmet offering you, our valued customer, a very neat finish.
2. How do I control/operate the blind?
We offer four options: the sidewinder control chain, the spring mechanism, the crank handle plus the motorised option which can be delivered by mains or battery power.
3. Can we motorise the blinds?
This operation method is becoming more and more popular with our customers as it has become a more competitive, reliable and powerful solution to offer you the easiest way to control your light, privacy and solar glare levels within the home.
4. Do they block out the light?
We would say that roller blinds as a product do not block out the light and there is an element of light bleed present after installation. If you select a technically advanced fabric such as blackout blinds this should minimise your light levels as much as possible. If you would like a total light block, then our zip blinds achieve this with engineered side channels which stop any light bleed.
5. Will the fabric fade?
Most fabrics will fade a little over time if in direct sunlight If you choose a fabric, however, that has a solar or blackout backing then this is negated. Roller blind fabrics are engineered and treated and so we will be able to explain to you which fabrics from our collection minimise any fade.
6. Where will the blinds be installed?
The blinds can be fitted either inside or outside recess. Inside a recess is a neater look but will allow a bigger gap for light bleed around the edge, whereas, outside recess can reduce this. It really depends on the type of window you have, the handles on your window and the depth of the recess. We always explain the possibilities and options for you to ultimately decide.
7. Is it expensive to motorise?
Special offer – Upgrade to Motorised control for just £99*
Motors for blinds are rather like motors themselves – just like your preferred car on your driveway. You can buy across the complete range between standard and premium options. At Blind Technique, our focus is on quality and so we only offer good quality motor options from a few suppliers, at entry level, branded level and premium. Depending on the technology you have or don't have in your home, your budget plus the intended use, we will advise the best option for you.
We are delighted to offer our customers an upgrade to motorised control for Roller Blinds. This offer is available until Sunday 31st January 2021. We are proud to manufacture these Roller Blinds locally at our Eastcote Workshop.
Our offer in detail is
Upgrade to Motorised control for just £99*
Please note that
* the offer is for battery powered Louvolite motor remote controlled. The remote is not included. Can be connected to Home Automation. Contact us today 0208 866 6088 to take advantage of this offer – don't miss out!
8. Can we operate the blinds remotely?
Yes, you can – contact us today to let Blind Technique, as your local Blinds expert, talk you through just how easy and convenient this is for you within the home.
9. Can we operate the blinds using Alexa?
Roller Blinds can be connected to Home Automation systems including Alexa – one of friendly and knowledgeable sales advisors can talk you through the integration – call us on 0208 866 6088 today.
10. How do you clean the blinds?
All the information you need on Cleaning Blinds