Spotlight Series – Pleated Blinds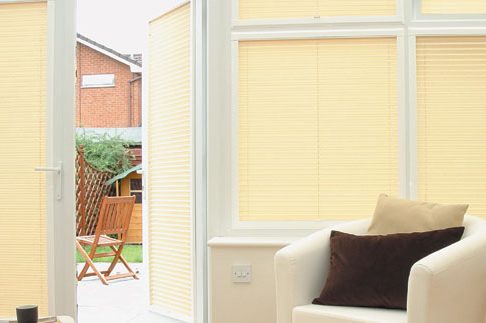 May 4, 2021
Welcome to the second of twelve product spotlight pieces to be published here on our blog!
Let me outline for you step by step the features of Pleated Blinds, the benefits they offer you – our valued customers – plus provide the answers to your frequently asked questions (FAQ's) whenever a Blind Technique Team member attends your home for sales, survey or installation appointments.
It is just designed to offer you information and to act as a handy guide if you choose Pleated Blinds as the custom-made product or bespoke blinds to be right for you and your home. This particular type of blind lends itself to an ideal application for your conservatory roof blinds or can act as the most versatile product we offer, requiring bespoke benefits to the current complex design challenges facing you during this season within the home. Blind Technique manufactures all of these blinds here at our Eastcote Workshop location here in the UK. We provide you, our valued customer, with the tandem benefits of both accurate manufacture and quality installation by our in-house team of fitters.
Here are a few things you may wish to consider when choosing the right bespoke blinds for you. Once you know your initial wishes, contact us.
As ever, Blind Technique is here to help.
– Easy to operate – no messy or dangling control cables.
– Modern and contemporary design finishes available.
– Child Safety as Standard product portfolio here at Blind Technique
– Increased privacy and light control
– Perfect Fit frames
– Coordination options available for matching side window and roof blinds
– The Blind Technique standard – manufacturing all conservatory pleated blinds in 20mm pleats only.
– Versatility of choice in deciding on the full range of colours, shades and patterns – outlined within our beautiful fabric lines – including technically advanced fabrics.
– Smoother installation finish – in terms of smaller and neater headrails, flexibility to fit intricate and bespoke-shaped windows.
– Reduced pleat size option now available for use with the Perfect-Fit and INTU system
1. What is the difference between single pleat and honeycomb? – Single pleat blinds are a single piece of pleated fabric meaning that the support cords are visible. A honeycomb pleated fabric is essentially 2 pieces of fabric such that it forms pockets similar to a honeycomb design when viewed from the side. This means that the support cords are not visible as well as giving better insulation.
2. How many cords are there in roof blinds? – This depends on the width of the blind and sometimes the drop too and the angle of incline. Most pleated roof blinds will have 3 support cords or filos, one either side and one in the middle.
3. Where are roof blinds fitted? – This all depends on the style of roof and type of glazing as well as the fabric you choose. We will be able to advise what is possible upon seeing the roof and will try to give guidance from a picture if able. Sometimes it is advisable to leave a bigger gap between the glazing and the blind to allow for air circulation.
4. What is the stack size? – The stack for pleated fabrics is quite small. It will depend on the drop of the blind and for longer blinds will be bigger. There will be a small difference depending on the fabric too as some fabrics have specially designed backings to help with insulation and solar gain, making them slightly thicker.
5. What are the operation/control options? – Pleated blinds can be manual or motorised. The manual options are either cord control for window blinds only, or by hand or wand.
6. What are the motor options? – Both battery and mains powered are available and we use Somfy motors for our pleated blinds that we manufacture in our local workshop.
7. How are pleated blinds cleaned? – See our cleaning advice here. Pleated fabrics are not washable but can be gently cleaned when required with warm soapy water.
8. How durable are pleated blinds? – When operated correctly our pleated blinds can last for many years. The filo support cords are UV stabilised which is especially important in roof blinds.
If you have read to the end of this handy guide – thank you!