Spotlight Series – Perfect Fit Blinds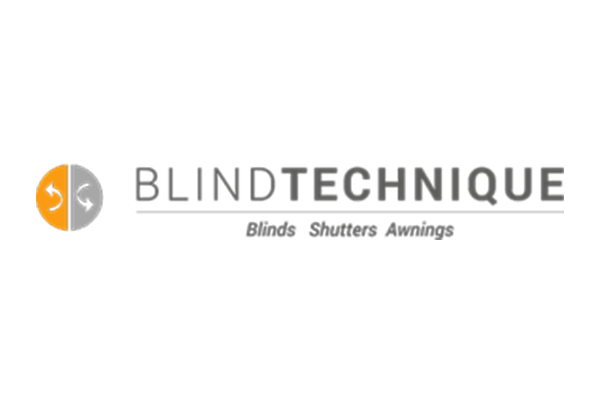 January 29, 2021
Welcome to the third of twelve product spotlight pieces to be published here on our blog!
Perfect Fit blinds are one of the more recent revelations when it comes to window blinds, a real game-changer for many new build homes and the new modern windows they come with. Here we will highlight what makes these blinds a great choice and we will also answer your frequently asked questions (FAQ's) – the common questions we are asked when a Blind Technique team member attends a free in-home consultation.
Read on to find out a little bit more information about perfect fit blinds. If you are choosing new blinds and you are looking for a handy guide we hope this will help you make an informed decision about the type of bespoke blinds that will meet your requirements. This name of this blind describes the way it is installed to your window and you can therefore choose perfect fit blinds in the more traditional styles of roller blind, pleated blind and Venetian blind. We are proud to offer this British designed product to our customers that we manufacture locally in our Eastcote Workshop.
Here are a few things you may wish to consider when choosing the right bespoke blinds for you. Once you know your initial wishes, contact us.
As ever, Blind Technique is here to help.
Features – Perfect Fit Blinds
– Range of perfect fit blinds including roller, pleated and Venetian
– Colour coordinated frame that integrates seamlessly with your window
– British designed product that is installed with no drilling into your windows
– Safe for Children with no loose cords or controls
– Can be motorised
Benefits – Perfect Fit Blinds
– Ideal for inwardly opening windows or where there is no recess
– Reduced gaps around the blind to improve dimout and privacy
– Huge range of colours and fabrics to choose from
– Easy to remove for cleaning
– Leaves window sills free from obstructions
– Does not blow or get tangled in the wind when your windows are open
FAQ's – Pleated Blinds
1. How can a roller blind, a pleated blind and a Venetian blind all be perfect fit blinds? – Perfect Fit is essentially a cleverly designed frame that houses these different types of window blind. The blind of your choice is secured into this Perfect Fit frame during the manufacturing process. This frame is then fitted to your individual window panes.
2. How are Perfect Fit blinds installed? – There is an L-shaped bracket that is inserted between the glazing and the window gasket which the frame clips into. No drilling and no screwing is required.
3. Are Perfect Fit blinds easy to install? – Yes, if you know what you are doing and if they have been measured properly. Please be aware that not all windows can have Perfect Fit blinds and during the survey, you need to assess the suitability considering things like the gasket, the bead size and any obstruction from handles or other window furniture.
4. How are they operated? – This depends on whether you have the pleated, roller or Venetian blind within your Perfect Fit frame, however, they are all by hand. Please note that we can motorise some of these blinds within the frame.
5. Are they expensive? – Depending on the layout of your windows they can be a bit more expensive than an individual blind. This is because you need a Perfect Fit frame on each pane of glass so whereas you may have one recess fitted blind to cover a window you may need three or four separate Perfect Fit blinds.
6. Are they blackout blinds? – It is worth pointing out that very few blinds are blackout blinds. A blackout blind is different from a blackout fabric. With blackout fabric, there will be no light through the fabric but there will be light bleed around the sides of the blind. Perfect fit blinds offer a better level of dimout than most other blinds and are available in a choice of blackout fabrics, however, they are not totally blackout.
7. How are Perfect Fit blinds cleaned? – See our cleaning advice here. Perfect Fit frames are easy to unclip from the window which will allow access for cleaning the window as well as cleaning the frame and blind itself.
8. What is the difference between INTU Blinds and Perfect Fit Blinds? – They are two different ways of cleverly installing your chosen blind to your window. Fortunately next week our Spotlight series will look at INTU blinds but meanwhile here is a blog post from a few years back that will help answer this for you What's the difference between INTU blinds and Perfect Fit blinds?